Decide your piloting goal and let us assist you with meeting that objective by providing comprehensive flight training while piloting our aircraft (or yours), or our FAA certified flight simulator.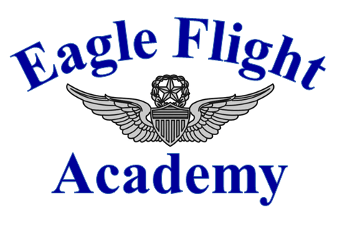 Introductory Flights
Ground School
Bi-annual Flight Reviews
Instrument Proficiency
Private Pilot
Instrument Rating
Commercial Pilot
Multi-Engine Rating Checks
Becoming a pilot will be something you will cherish for the rest of your life. Your ambition could be to fly as a Recreational Pilot, enjoying flights with family and friends for personal trips, or making piloting a career.
The USA has a severe shortage of Corporate and Airline Pilots. Either of those as a lifetime career could provide for the welfare of your family.
Our Aircraft Rentals:
Phone #: (270) 993-4359
Email: [email protected]
Facebook: @eagleflightacademyLLC
| | |
| --- | --- |
| N276JS | 1964 PA-30 Twin Comanche |
| N736AE | 1978 R172K Skyhawk XP |
| N7161W | 1963 PA-28-180 Cherokee |
| N3079M | 1977 PA-28-161 Warrior |
| N714M | 1977 150 Cessna Commuter |
| | |
| Simulator | Redbird TD2 172 or 182 RG |
Instruction:
Basic – (Private)
Advanced – (Instrument, Commercial, Multi-Engine)